Campus Learning Center services are available in a variety of formats.
All Campus Learning Center services will be available in person. Tutoring and coaching services will be available both in person and via Zoom, students can choose. For more information, please visit our detailed website pages. If you have any questions, please email clc@vcu.edu or call us at (804) 827-8108.
Our office hours are Monday through Friday, 8 a.m.- 4:30 p.m.
Location
Hibbs Hall
First Floor
900 Park Avenue
Tutoring and SI hours
Monday-Thursday: 8 a.m.-8 p.m.
Friday: 8 a.m. 5 p.m.
Sunday: 3-8 p.m.
Have the CLC come to you!
We'd love to come to your classroom or unit and talk about our services, study strategies, or even a presentation tailored just for you. Just fill out our presentation request form to get started.
How can we help you?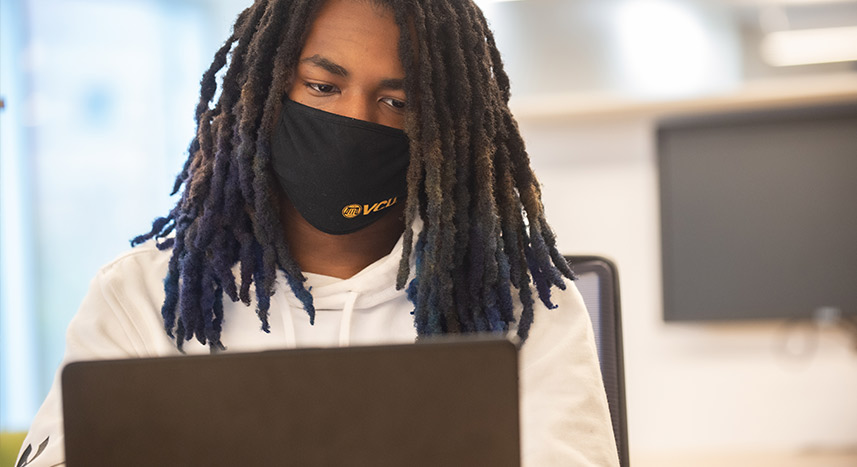 Our drop-in tutoring sessions provide online help for students - no appointment needed!